Products And Sub Products
Many products have the same name but with different variations in colors, size, content. These product are best displayed in a single location showing all the variants.

This product is also eligible for quantity discounts.

Ecommerce Site View Of Product Subproducts with Quantity Discounts
View a single product with multiple color variation with quantity / case pricing.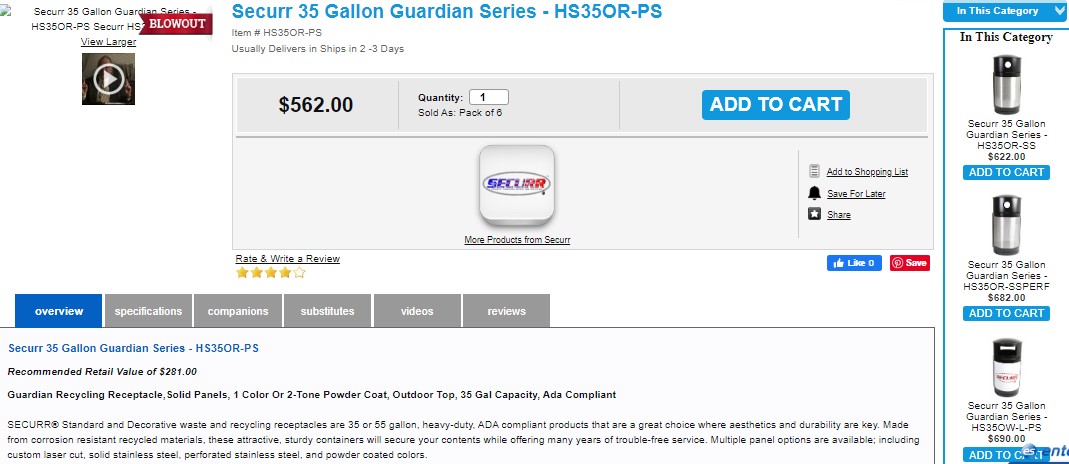 Products and Sub Products
You may be selling a number of products that have the same name or basic type but variations in size, color, and content. This is when sub product listings come in handy. Don't worry; EnterpriStore makes organizing products and sub products very easy for both you and your customers. The product administration menu gives you the option to add sub products for each product listing. You can give each sub product its own name, item number, price, picture, and dimensions. All of the sub products will be displayed on the same page as the main product, helping you to keep things organized. This means that you can keep multiple sizes or different colors of the same product grouped together on one page. Of course, just as with any product listing, you can easily edit the information for sub products at any time.
The sub product organization also makes it very easy for customers to see all their options and find exactly what they're looking for. As you likely know, helping customers to find things easily is very important to improving sales. In addition, the sub product administration gives you the option to give quantity discounts. Offering discounts can help you to sell more products at once, and your customers will also appreciate it. You can assign quantity discounts to each individual sub product, choose the quantity for which the discount will be applied, and choose the discount amount. EnterpriStore puts you in complete control of your ecommerce store and all its details.