Merchandizing Tools
Merchandizing Pages

Collection Pages
Merchandizing Pages – Setup Unlimited Merchandizing / Landing pages for specifc promotion of products and product groups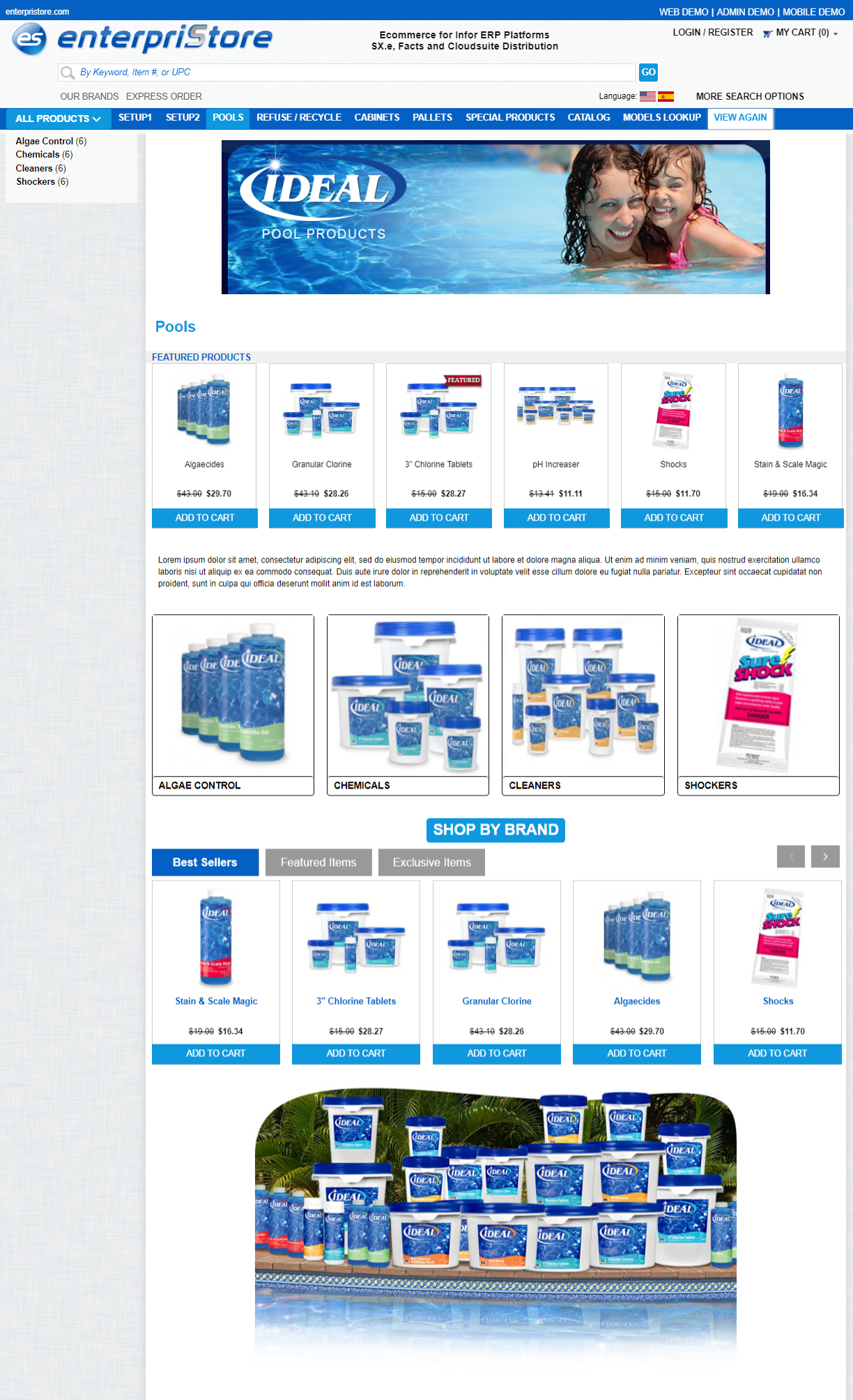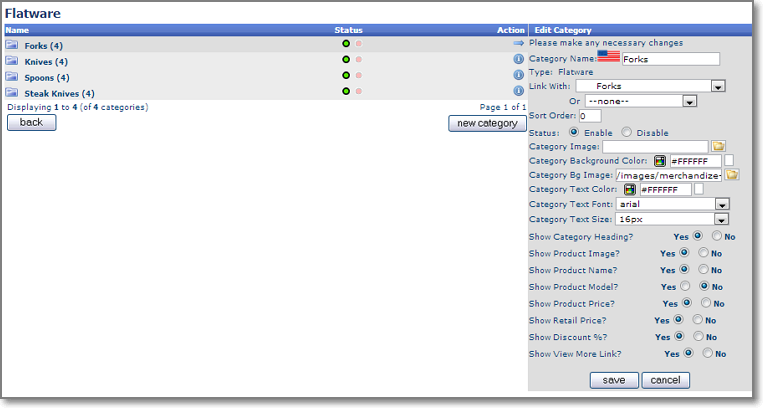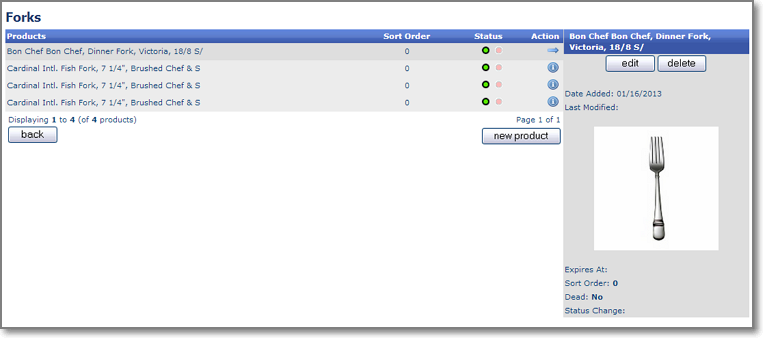 Banner Manager – Displays a Rotating Banner on Main Page and redirects to merchadizing area.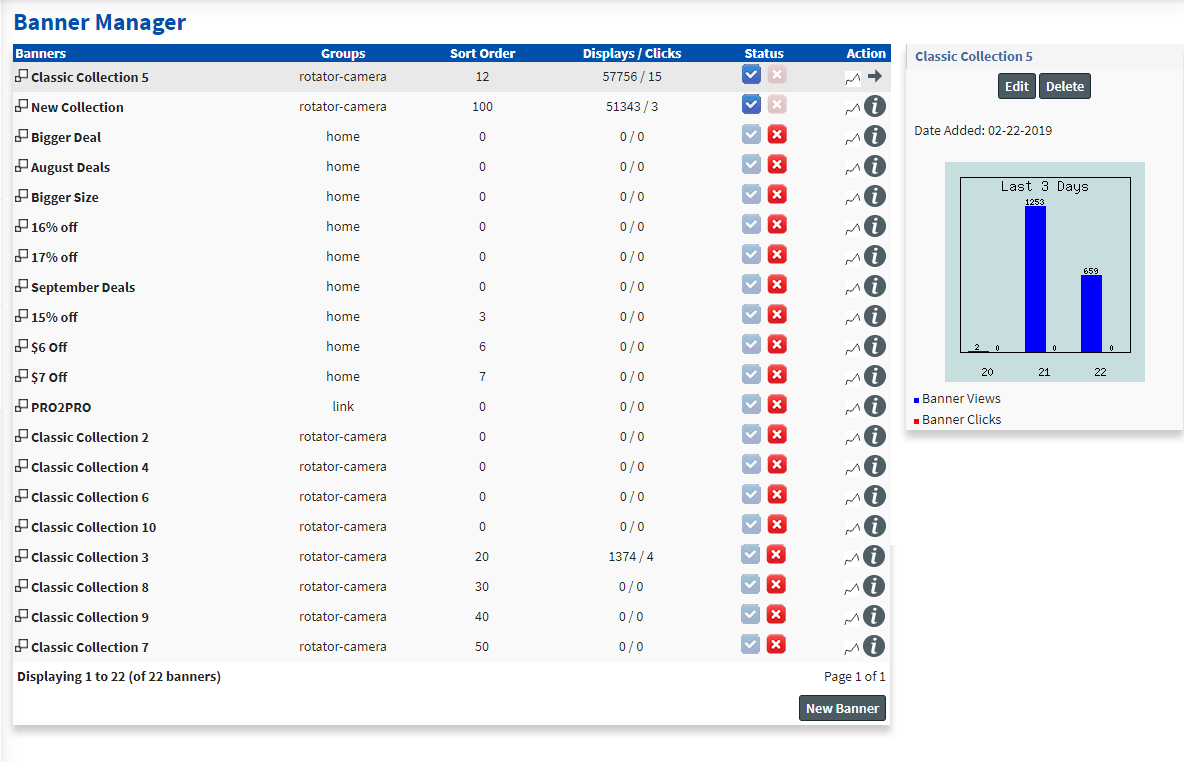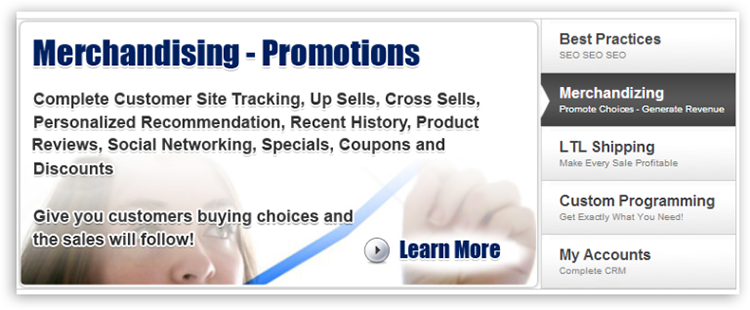 Featured, Best Sellers and New Products Tab – Scroller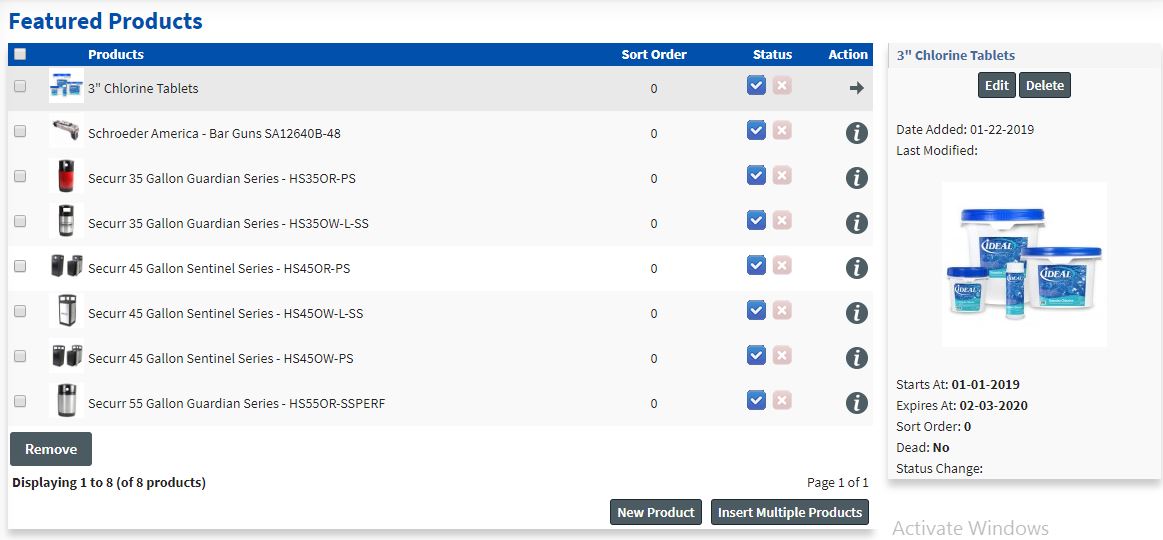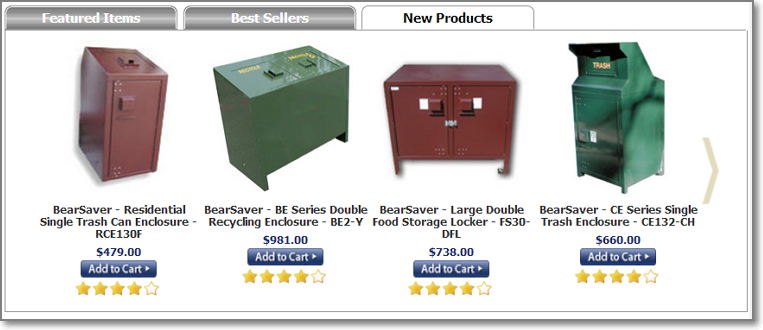 Product Merchandising
Merchandising is an important part of any ecommerce site, and EnterpriStore's administrative tools make it easy. The tools allow you to create discounts, coupons, special merchandising pages, featured products, rotating banners, and more. Using the Merchandising Pages tool, you can create an unlimited number of landing pages to advertise specific products or product groups. This is a great place to group together products that are for sale, such as seasonal sale items or products on clearance. The tool allows you to create as many pages as you want for different product groups and include as many products as you need. On the merchandising page you can display the original price, discount amount, and discounted price, helping to incentivize sales. Customers love to look at sale pages to find good deals, and the merchandising tools allow you to create these easily.
The administrative tools also allow you to create professional-looking banners to place on your main page or elsewhere on the site. A banner is the perfect place to promote your discounted products, and you can use the tool to make your banner link directly to your merchandising landing page. This makes it easy for customers to notice and find your promoted products. You can also use a banner to display a scrolling selection of products. This is a great place to show off items such as featured products, best sellers, and new products. You can completely customize which products are included and the order they appear in. You can also make your banners rotate so that you can highlight all of your target products on your home page.