Managing categories is an essential part of a successful ecommerce site. Categories keep your product catalog organized. Many customers will go to one category searching for a specific product, or they may choose to browse through all your products within one category. Having well-organized and presented categories can help you to make more sales. enterpriStore's tools will help you to manage your product categories easily and effectively.
From the Catalog Setup tab, you can add both new categories and new products. From this page, you can also see how many subcategories and products are in each category, the order they appear in on your site, the date the category was added, and the date the category was last modified. This page puts the most important information in one page so that you can keep tabs on all your product categories.
From the main page, you can select a category to edit. There are a lot of options to customize your categories. You can add a custom name, image, url, and access options. You can also add keywords and meta tags to your categories, making them searchable for customers on your site and people using search engines. You can add a list of the manufacturers included in each category to provide more information, both for yourself and for customers. You can also create a catchy word cloud to go along with your category.
You also have tools available to customize the formatting of each category. You can decide whether to have headings, whether to insert extra images, what colors you want for the background and text, and other similar details. You can make each category look uniform or give each one an individual look. It's all up to you, and enterpriStore's tools make it easy to tweak things to make them exactly the way you want them.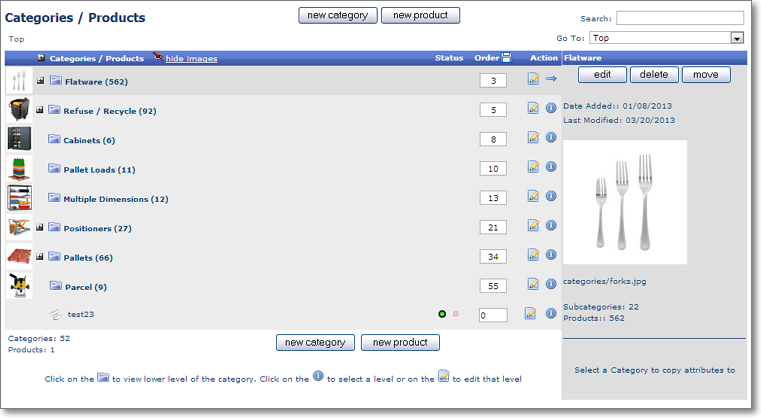 Category / Category Name & Description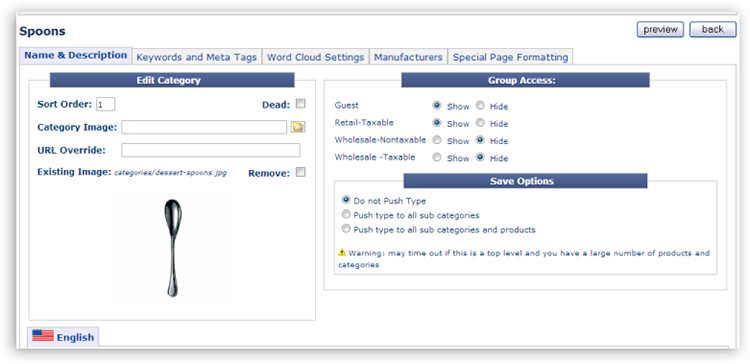 Category / Catalog – Keywords and Meta Tags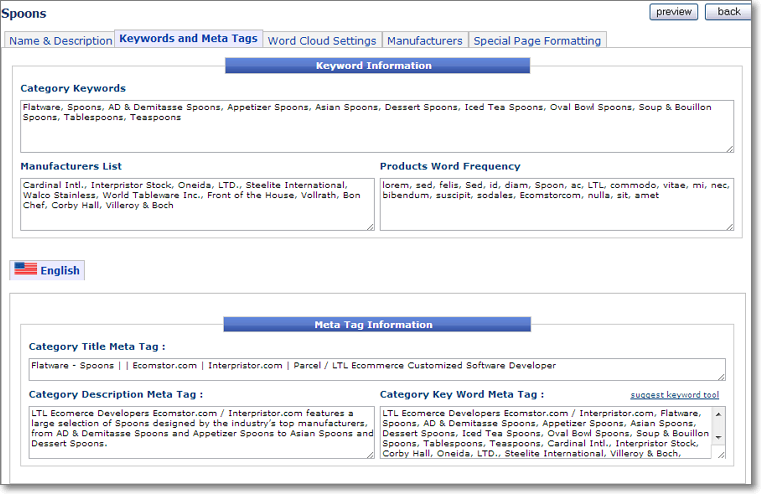 Category / Catalog Word Cloud Settings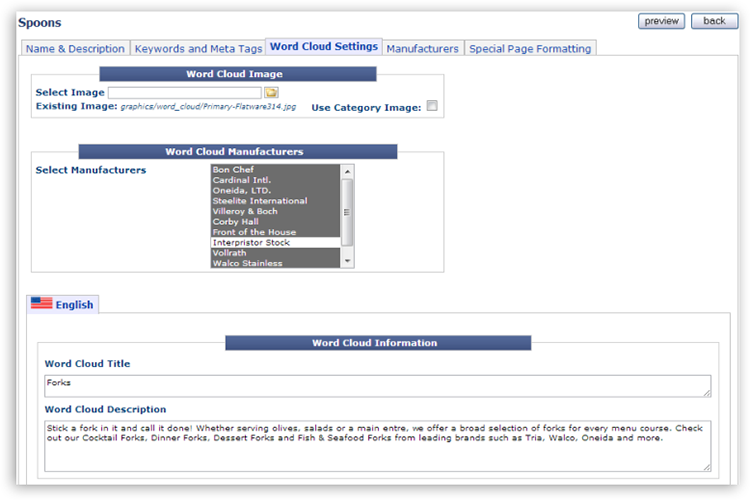 Category / Catalog Manufacturer Order Of Products

Category / Catalog Special Page Formatting