Search Engine Optimization Management – Setup Meta Information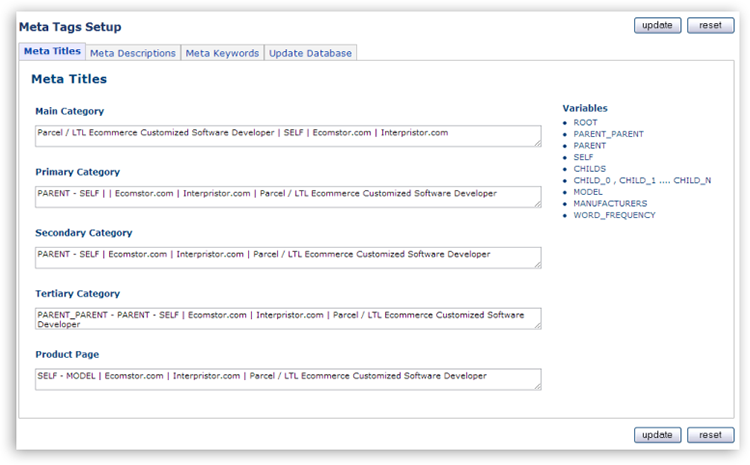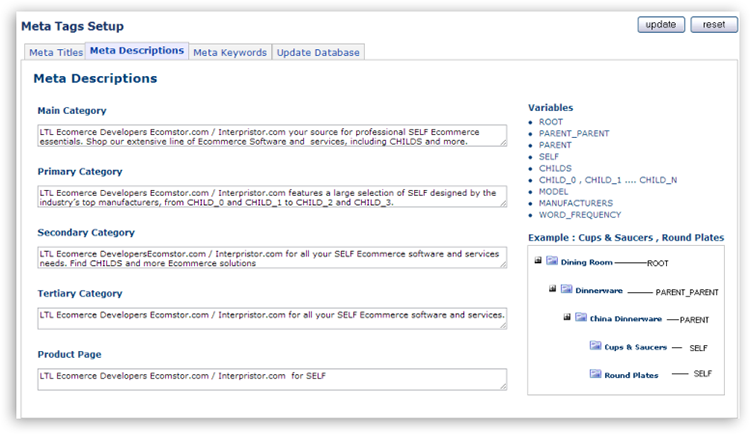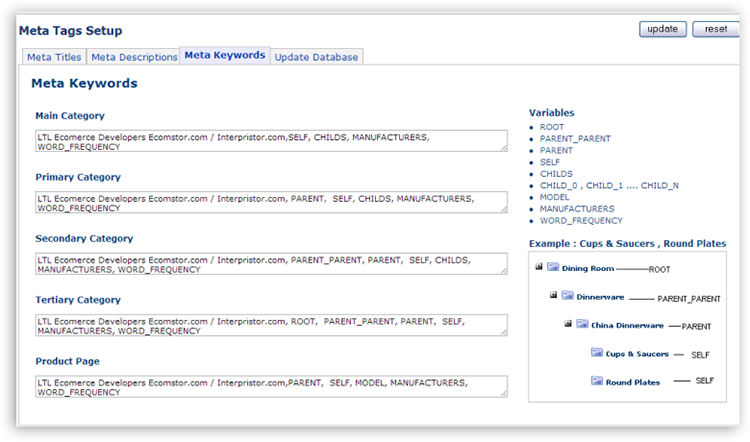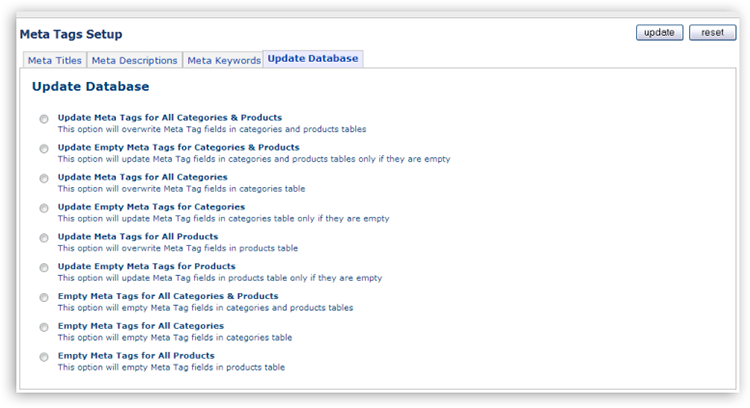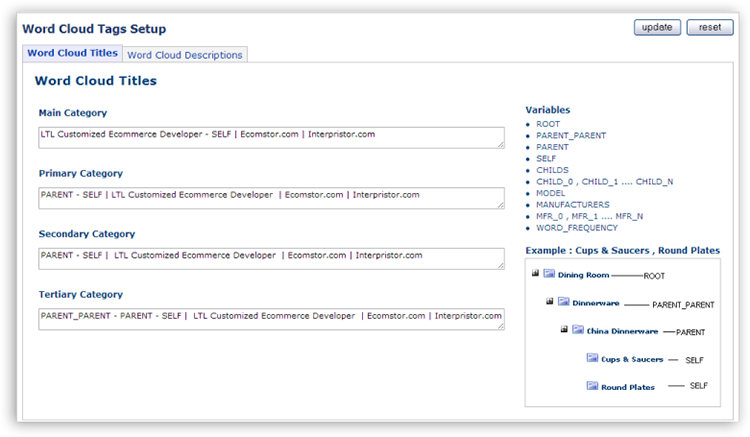 Meta information is an important part of how search engines such as Google determine results rankings. In order to make your ecommerce site appear higher in search engine results, you need to add meta tags to the pages of your site. EnterpriStore provides the tools to add every kind of meta information you need. In the Meta Tags Setup section, you'll find tools to add meta titles, meta descriptions, and meta keywords. Within the meta titles, you can add titles to each category of your website. You'll also be able to add titles to each product page.
You can also add meta descriptions to each page. You can create a meta description for your whole website, for your product categories, and for product pages. These descriptions allow you to define what your site is all about and what it offers to customers. Search engines display the meta description within your search result, so these descriptions will help search engine users to choose your website. In addition, you can add meta keywords to each page. These keywords can correspond to the products you offer and help to increase your results ranking when users search for the kind of products you're selling. An Update Database tool enables you to quickly make changes to the meta titles, descriptions, and keywords for all of your categories and products. With these tools, you'll find it simple to add all the meta data you need to boost your search result rankings and increase sales.