Product Page – Single Product at Multiple Prices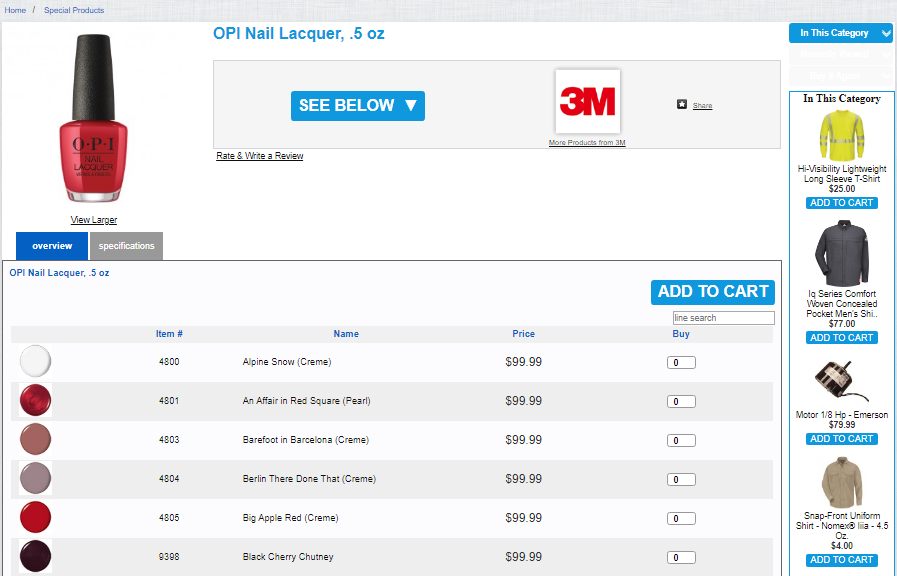 Product Page – Options and Attributes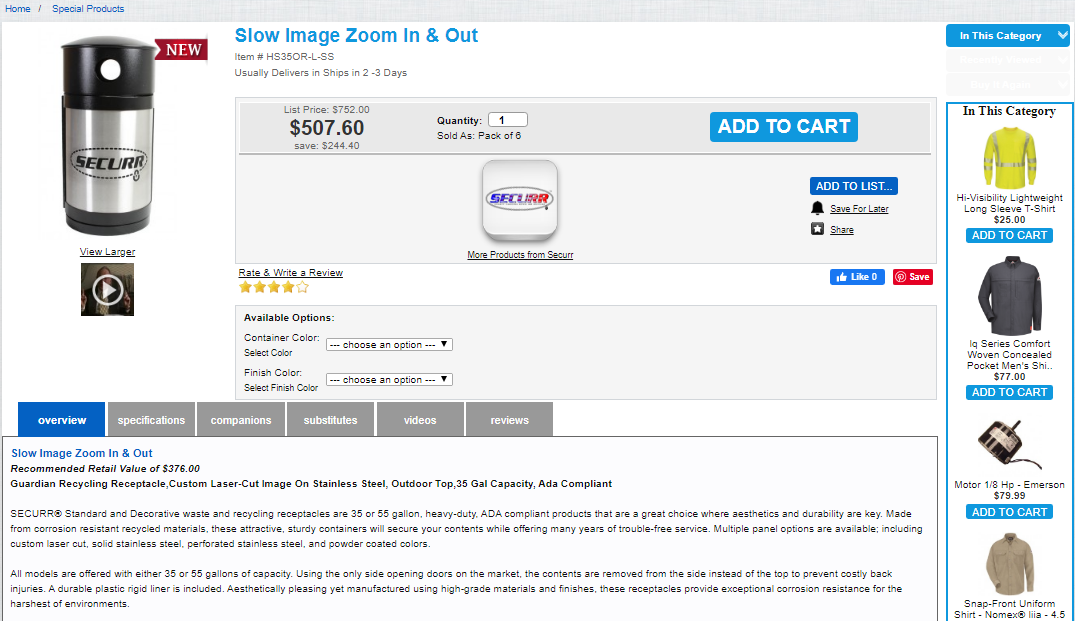 Multiple Product Sizes
As an ecommerce store, you may be selling a number of products with different options, such as color and size. Instead of having to create a unique page for each of these options, EnterpriStore enables you to list the different options on one central product page. This makes it easier for you to organize your product listings and easier for customers to see all their available options and choose what they want.
If you're offering different sizes of the same product, you can include all the available sizes in the product information tab box directly beneath the basic product description. You can include as many different sizes as you need. The box will include the general product name and each size's unique item number, weight, build size, and price. There is a quantity box next to each individual size, so customers can add any number of each size to their cart with just a couple of clicks.
You'll also be able to add options for additional product attributes, such as color. You can choose to include an "Available Options" box on the product page. Within this box, customers will find drop-down menus for the different product options. For example, you may want to give options for 3 different product colors. Within the drop-down menu, you can also show if the different options have different prices. For products with "Available Options," customers must choose an option from each drop-down menu before adding the product to the cart. This ensures that when they place an order, they are ordering exactly the product they want.