Frequently Asked Questions – FAQ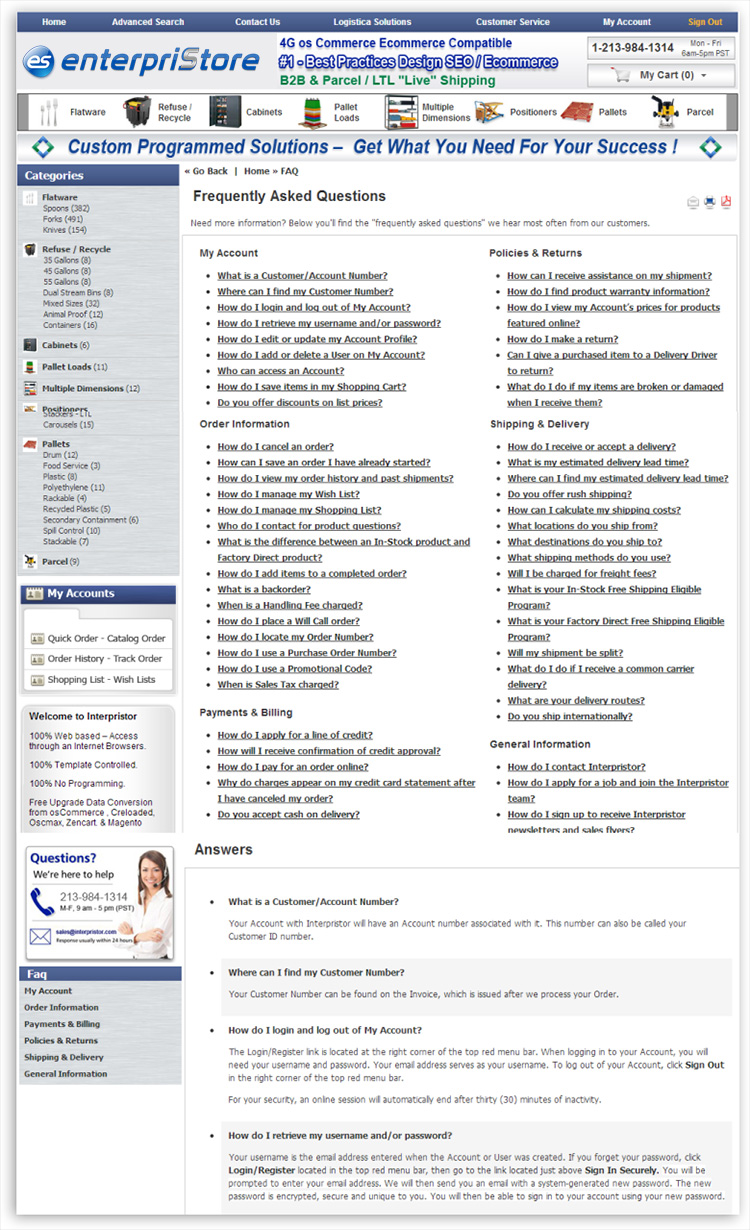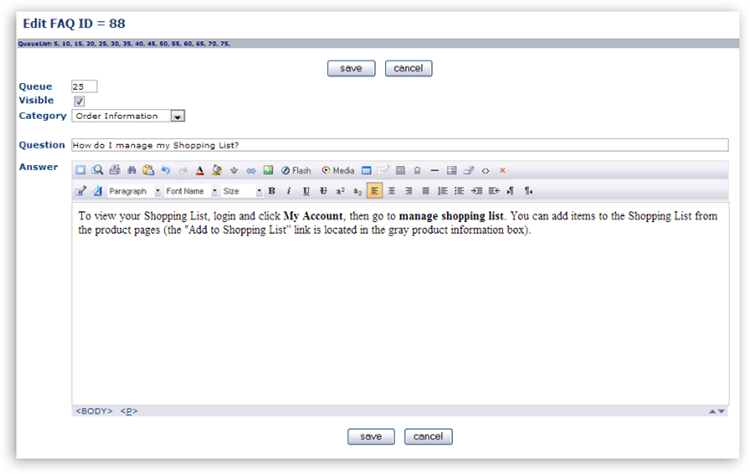 The Frequently Asked Questions (FAQ) page is the go-to source of information on any website. This is especially true for ecommerce sites, where customers want quick answers to their questions before making a purchase. On your EnterpriStore site, the FAQ page is organized to make it easy for customers to find exactly what they're looking for. At the top of the page, questions are organized into sections such as My Account, Order Information, Payments & Billing, Policies & Returns, Shipping & Delivery, and General Information. Within each section, customers will find a list of each question that has been answered. Each question is a clickable link that will take customers directly to that answer. Beneath the list of questions, the answers are included in a continuous list, so customers can also scroll through all of the answers. These answers are designed to be easy to read and skim. Each includes a bullet point and bolded question at the beginning, followed be the answer. The page is designed with alternating backgrounds of white and pale blue, so it's easy to see where one question ends and the next begins with a glance.
You'll also find it easy to create your FAQ page. There is an Edit FAQ page, where you can enter in all the information you need. You'll assign a category and the order in which it will appear. You can then type in the question and the answer, going into as much detail as you'd like. You'll find all the formatting options you need, which will be familiar to all Microsoft Word Users. You can easily create bold, italics, or any other effect you want to make your answers as clear as possible. With these tools, you can provide your customers with all the answers they need.