Category / Products Tree View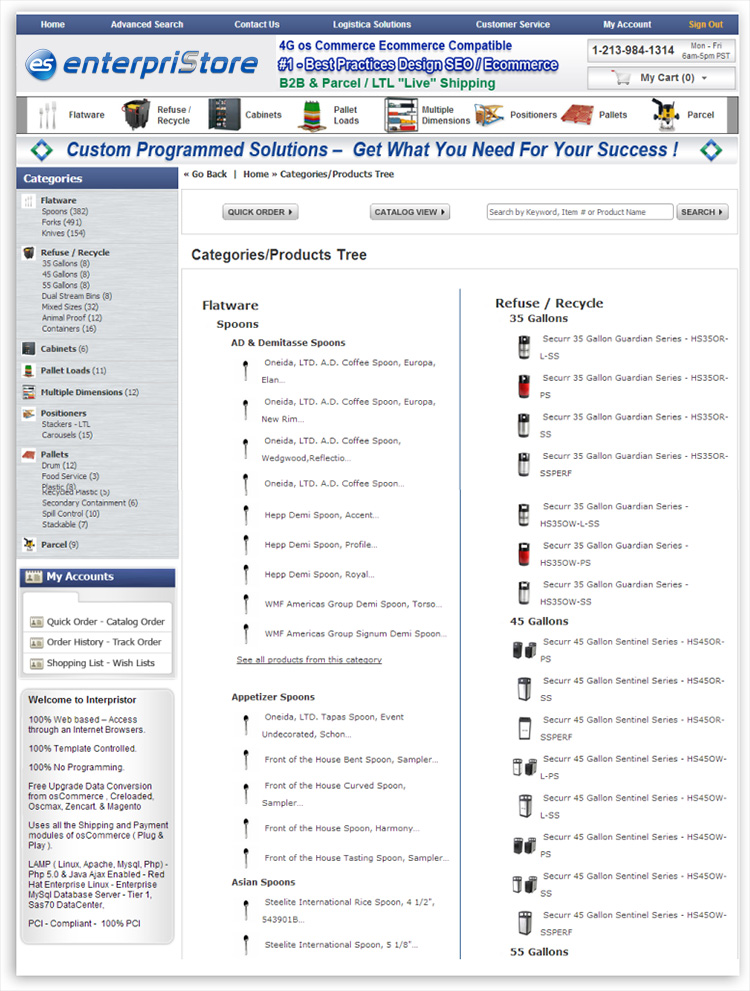 The Catalog/Products tree allows your customers to see all of your possible products at once. It functions as a miniature site map specified for your products and is a great way for your customers to easily scroll through your whole selection. The Tree can serve a couple of purposes. When customers are looking for a product but are unsure of how to search for it, they can read through the Product Tree, find the relevant category, and then find the product they're looking for. Some customers who are unsure of what exactly they want may wish to browse through the Products Tree until they see something they like. It can also be useful to you, if you wish to see an overview of how your products are laid out. It's an easy way to see all of your categories and many of your products in one place and form a picture of your site's overall selection.
The Products Tree is neatly organized by category and sub-category. Within each sub-category, you can display a number of included products. The listing will include the product's name and a thumbnail (miniature picture), making it easy for customers to skim through and see what your products are. Underneath a selection of products, customers can click on a link to see all the products within that category. Of course, each product listing is also linked to its product page, making it fast and easy for customers to access a product page and order a product.