My Accounts – Track Order
Customers can lookup an order in process and see when it will be fulfilled and delivered. Customer or Guest customer accounts can be looked up and netither must be logged in to get this information.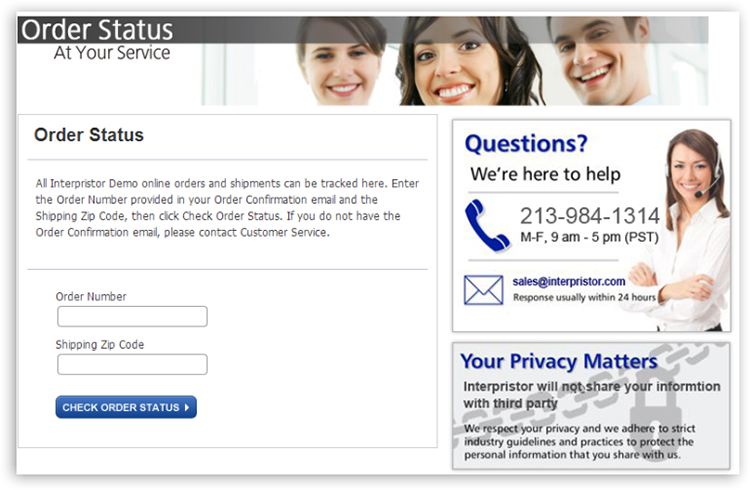 Track Orders
It is important that customers are able to track their orders from your site. Customers want to know exactly what's happening with their order and when they receive it. Providing this information ensures that you customers will be informed and reduces the likelihood of customer service problems. At any time, customers on your EnterpriStore website will be able to view the status of their orders on their My Account page. They can also look through their order history to see the details of any orders that have already been completed. The Order History page is a great place to get an overview of every order that customer has placed.
We wanted to make it even easier to see what's happening with orders, so we added an additional Order Status page. The Order Status page is where customers can go to look up the status of a single order. Unlike the My Account page, customers don't even need to have an account or be logged in to use the Order Status page. They simply need to enter their order number and the shipping zip code, and they'll be able to view the status of their order. The status includes when the order is due to be fulfilled and delivered, providing customers with exactly the information they need. If customers do not know their order number, the page directs them to contact customer service and provides your customer service number. This way, no customer will be frustrated because they are unable to track their order.