PCI Certified Payment Payment Processing – Cresecure
CRE SecureTM, a trusted, hosted payment acceptance service for online retailers, takes the worry out of credit card security and Payment Card Industry (PCI) rules. That´s because CRE Secure is the only PCI-certified payment system that seamlessly connects your existing shopping cart program to the major banks and processors.

Best of all, CRE SecureTM gives your online shoppers a smooth ride-from shopping cart to checkout-because it offers the only checkout page that automatically "clones" your store´s website design.
No harsh transitions from your store to another company´s ugly checkout page.
Higher security without additional setup, hosting and auditing costs.
Fewer abandoned shopping carts and more completed orders.

Payment Processing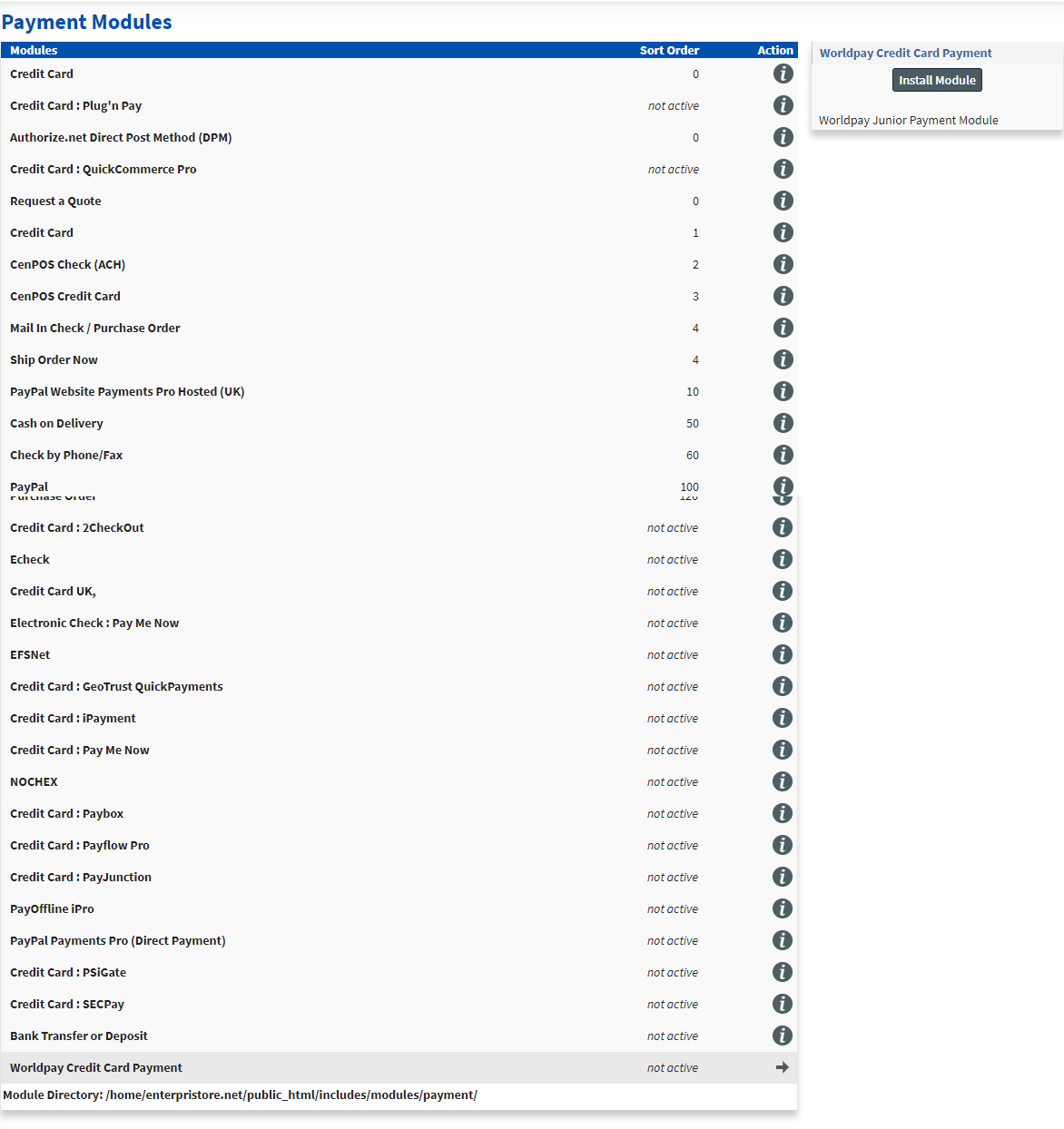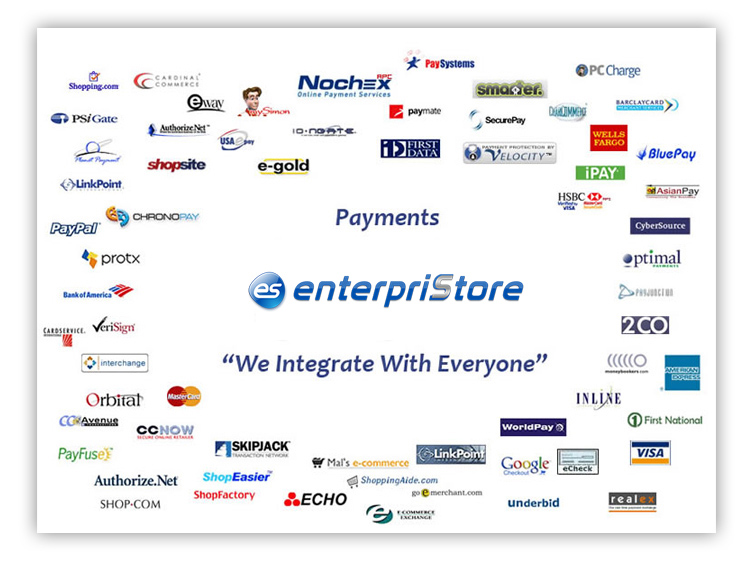 Payment Modules
When it comes to payment, you want to make sure that you're making it as easy as possible for customers to pay, you're providing them with enough options, and that you're making them feel secure. EnterpriStore has accomplished this with the help of CRE Secure, a payment acceptance service specialized for online retailers. CRE Secure is an extremely secure system, so you can be confident that your business is meeting PCI security standards for payment card data security. CRE Secure makes sure that sensitive data, including card data, never even enters the merchant environment.
CRE Secure is also ideal for customer trust and convenience. CRE connects directly to the customer's payment system of choice. It synchs to all the major banks and payment processors, including PayPal, Chase, PayLeap, Little&Co, Authorize.net, Skipjack, Processing Network. USAEpay, and Global Payments. This means that your customers can always connect directly to a payment processor they know and are comfortable with. In addition, CRE Secure created a seamless transition between the shopping cart and payment processing. It replicates your store's website design so that customers feel as if they haven't left your site while checking out. This creates a very smooth, secure transition that helps to reduce cart abandonments.
In addition to CRE Secure, EnterpriStore provides a wide range of payment options to make sure that every customer can pay in a way that feels right to them. In addition to the aforementioned payment processors, customers can pay using a check, money order, bank transfer, credit card, Echeck, cash on delivery, or credit account. You'll never have a customer who feels like there aren't enough payment options. Making payment easy is just one way that EnterpriStore is helping you to complete more sales.