Google Adsense – Fully Enabled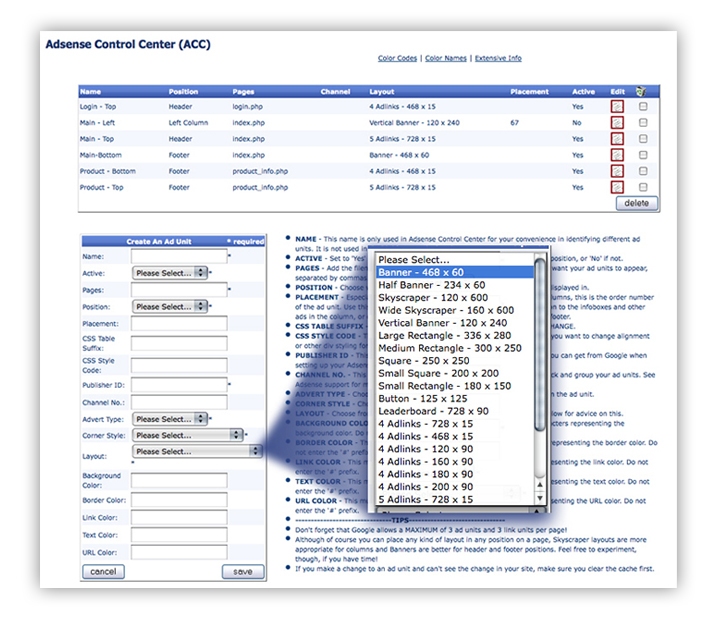 Google Adsense Enabled
EnterpriStore is fully enabled with Google Adsense, which means that you can make even more money from your ecommerce site. Google Adsense is a smart kind of advertising that displays targeted ads alongside your content. This means, for example, that if you sell kitchen supplies, you might have an advertisement for pots and pans on your ecommerce site. These ads will generate extra revenue for you without any additional work required. You can choose to gain income on a per-impression or per-click basis.
Google Adsense is a popular form of advertising because it requires minimal work from you and gives you flexibility. Google's automated system selects targeted ads for you, so you don't have to do any work to search out advertisers. Google Adsense also provides you with comprehensive controls. You can choose what kinds of formats you'd like to allow and even customize how the ads look so that they fit well with your ecommerce site. If there are any ads you don't like, you can block them. All of these controls mean that you can maintain the right feel and values for your site and maintain a positive experience for your customers, all while generating extra revenue.
EnterpriStore allows you to manage Google Adsense from right within your ecommerce store's Admin section. Within the Banner Manager, you can see all the ads you currently have running, as well as their total number of displays and clicks. With a single click, you can switch an ad between active and inactive, delete it, move into the editing page, or create a new banner. It's a simplified process that enables you to manage your ads very easily.