A Best Practice is a method or technique that has consistently shown results superior to those achieved with other means, and that is used as a benchmark. In addition, a "best" practice can evolve to become better as improvements are discovered. (Wikipedia)
These are Industry established methods of processing an ecommerce orders.
Best Ecommerce practices designs are so easy to use that your customer is never frustrated in using the platform.
Best Practice Ecommerce is geared to make it easy to understand and navigate for first time user but also each features for an advanced user.
Best Practices Ecommerce also makes each task so easy that the Admin User never even needs to look up the answer in a manual.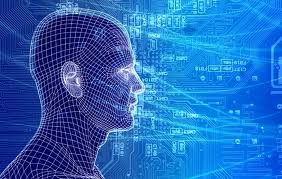 Rich Feature Set Easy To Navigate Layout Intuitive Checkout Process
Usability, Intuitiveness Easy To Find and Understand Accessibility To Information
Code Design And Speed Database Design And Speed Easy Administration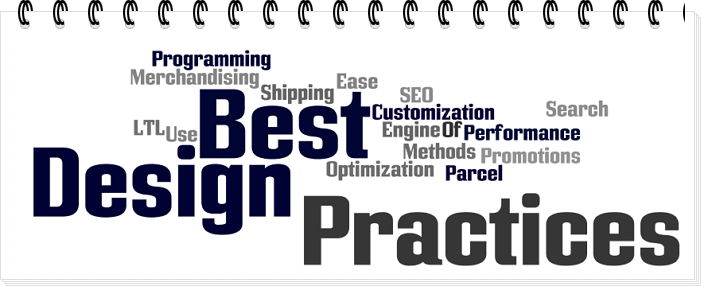 Navigation Familiarity Consistency
Error Prevention Feedback Visual Clarity
Flexibility Efficiency Usability
Ecommerce Best Practices – Products
1. Breadcrumb Trail
2. In Stock, Ship Terms,And Free Shipping Eligible
3. Price Shown As Discount
4. Add To Wishlist, Shopping List, Print, Email And Questions
5. All Other Products In Same Category
6. Manufactruer Logo With Link To All Products
7. Product Review Average
8. Big Image With Larger View
9. Wysiwyg Area For Content
10. Security Confirmations & Contact Info
11. Crossells With Add To Cart
12. Upsells With Add To Cart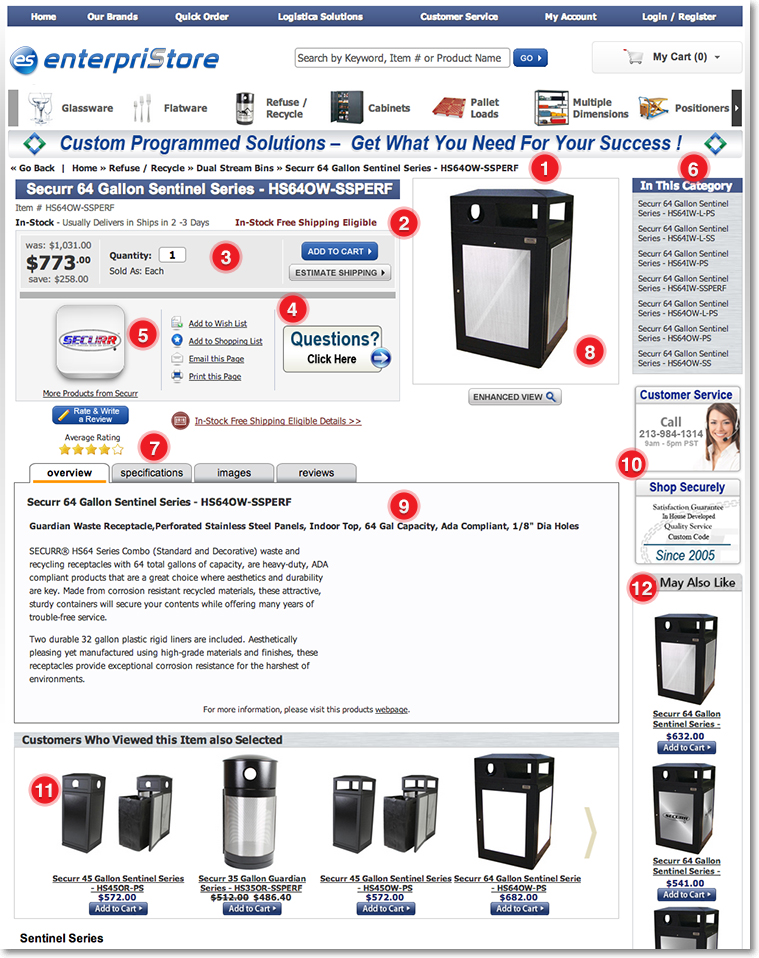 13. Detailed Specifications with Extra Facet Fields
14. Reviews with Voting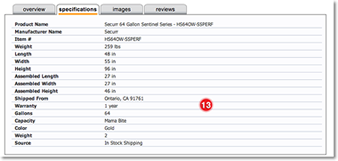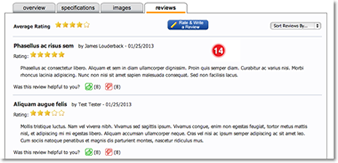 15. Secondary Wysiwyg Area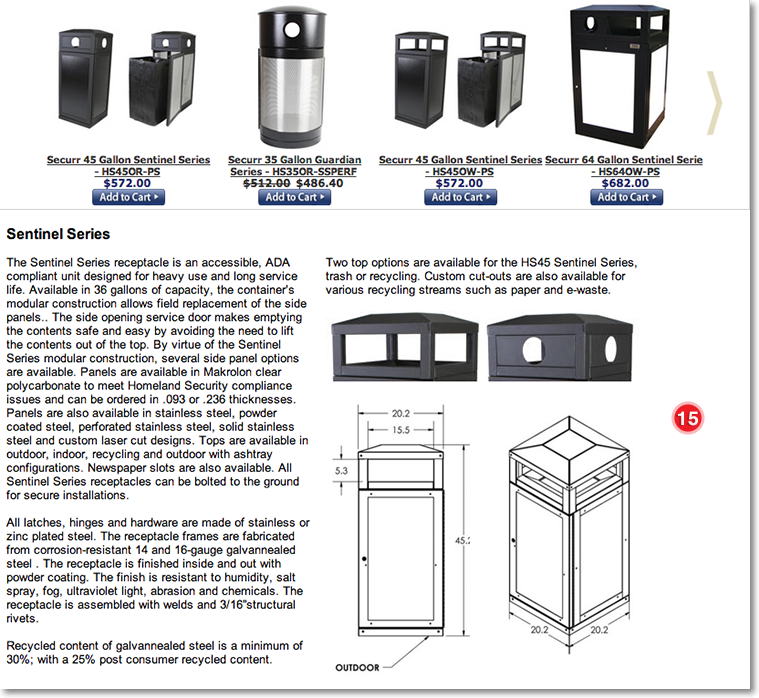 16. Recent History Lookup Show Recent and Link to all History
17. Customers Who Also Bought

Product Results Page
1. Previous Navigation Menu
2. Facted Guided Navigation
3. Estimate Shipping For Large Items
4. Product Reviews
5. Add To Cart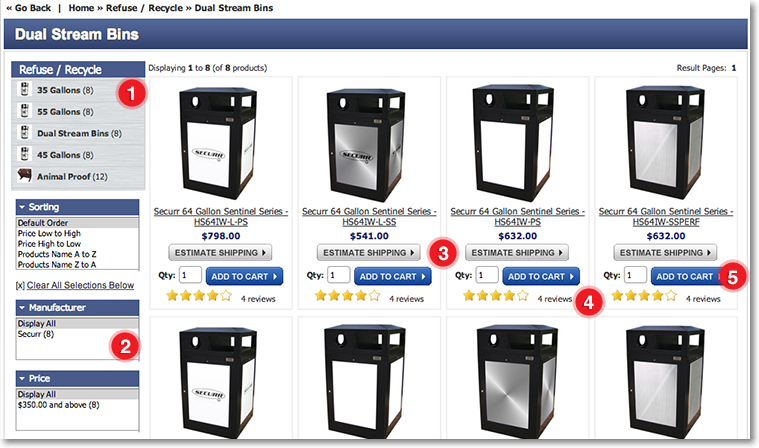 Shopping Carts Page
1. Easy Checkout Process Displays Location
2. Free Shipping Messages – Add More If Not Qualified
3.Sort By Order
4. Security Icons
5. Email Cart Or Print Page
6. Shop Securely Confirmation
7. Promotional Codes For Coupons
8. Review Order with Customer Service
9. Email Cart Contents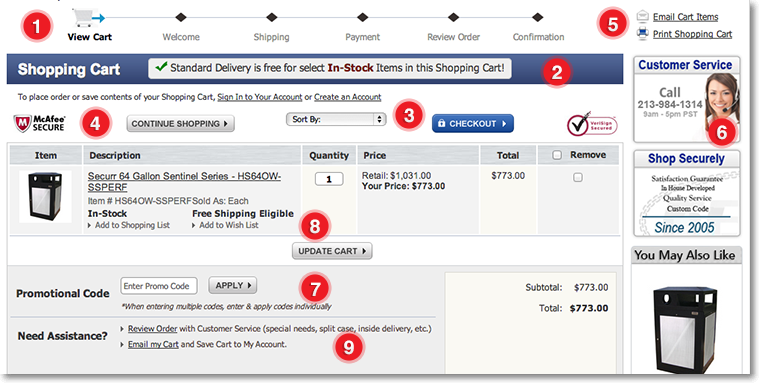 10. Save Cart for Later Shopping
11. Call To Action Buttons Different Colors
12. Crossells
13. Upsells
14. Recent History Lookup Show Recent and Link to all History
15. Customers Who Also Bough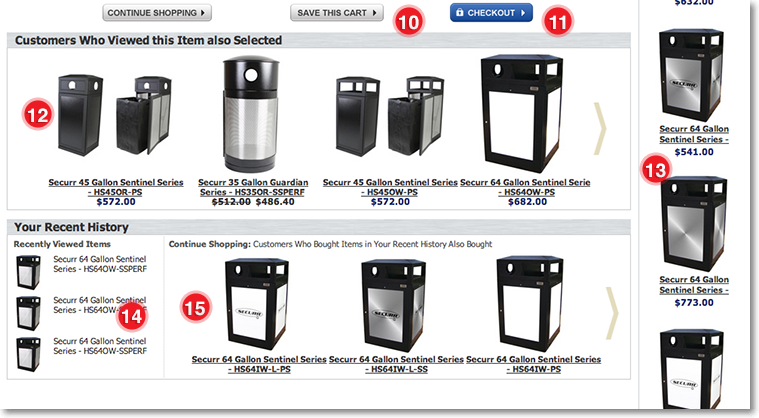 6. Popup Of Product Information From The Shopping Cart