Top Reasons To Consider Us For Your Ecommerce Program
Review our site and you will see we have virtually every feature you could desire.

If we are missing something you want – let us know and we will add.

You will find that we offer an Ecommerce platform that rivals Ecommerce providers who charge 50-100K plus.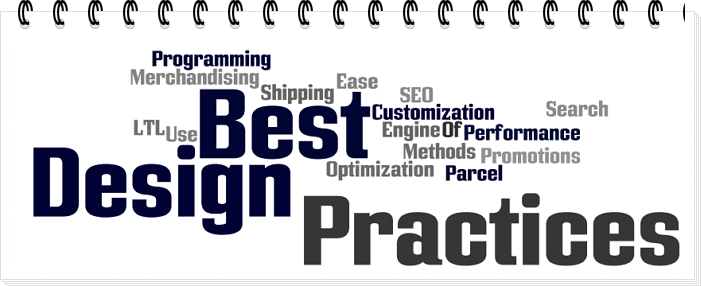 Rich Feature Set Easy To Navigate Layout Intuitive Checkout Process
Usability, Intuitiveness Easy To Find and Understand Accessibility To Information
Code Design And Speed Database Design And Speed Easy Administration
HTML 5 platform displays flawlessly on all platforms.

Make your site accessible to everyone and generate more business
Performance / Ease Of Use
Our program has been optimized to display a page in the fastest possible way.

It is true – well designed code is both efficient and fast.

We are fast & stable and a joy to use.
Customization / Programming
Ecomstor has a monster but fixed feature set.

If you need Ecommerce to be customized and programmed exactly to your accounting and ERP requirements then enterpriStore is your choice.
Shipping Methods -Parcel – LTL
Our freight shipping processing is one of the most comprehensive ways to handle all shipments.

Freight prices can either make or break every Ecommerce transaction.
Merchandising / Promotions
Ecommerce Best Practices provides the easiest ways for your customer to find a product and checkout.

It is also helpful to get them to throw more in the basket than they were thinking about buying.
SEO- Search Engine Optimization
We redesigned our entire site setup around the most efficient way to yield the best and most search engine optimization.

We have not missed a trick and even have a few really cool (patentable) ways to make sure you get listed properly.
Fully Customized Ecommerce Platforms.

Rwsmithco.Com
Rwsmithdesign.com

Trash-Cans.Com
Bearsaver.Com

Sextoyfactory.Com
Adultdvdfactory.Com

89,000 Products

222,000 Extra Fields

3,500 Customers

Parcel & LTL Shipping

Complete Integration With Infor SX ERP

LTL Shipping Only – LIVE Quotes

Autocalc Pallet Sizes On Quantity

Tax / Non-Taxable Auto Signup

250 Products

45,000 & 75,000 Products

155,000 & 211,000 Extra Fields

All Page Loads Under 2 Seconds

Mobile Responsive Platform