These are special features that are available in the Enterpristore Ecommerce platform but displayed uniquely by each site. Click on link in blue to be directed to that feature on a LIVE site.
Category Layout – Faceted Guided Navigation
Category Layout – Regular View of products
We can give you any design you desire.
Or you can lay out your graphics via WYSIWYG areas.
Search by Keyword, Item # or Product Name, product description words
Type in search box – sil
3 letters
Look at the results
Search suggestions

Products suggestions

Full results for silverware suggestion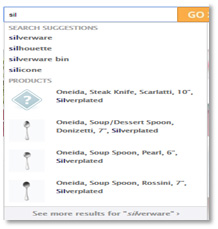 Scroll down to the footer
Landing page and collections to highlight products
Landing and Collection page allow you to showcase product lines in a SEO friendly manner.
WYSIWYG area for content and image
Featured Manufacturers
Next level down – same structure
WYSIWYG area for content and image
Featured Manufacturers
Another WYSIWYG area for content and image
Third level of category layout
Quick view on Category page
Click on Shopping car icon on upper right hand corner. Shows the mini cart and takes to the Shopping cart for checkout.
The mailed catalog has an online version that connects directly to the desired product
Hover over a product and click and you will be taken to the product.
Pro to Pro – Article Depository
Click here and be taken to this section of the website highlighting these product
Ability to record all the hits for each article in Admin
Account Login customizations
Deals and Promos and Coupons
Banners – Auto Create based on Sales Status
Create the sales situation and a banner will be auto added.
Free Deal

On Sale

Percent Off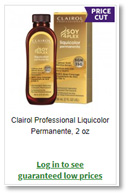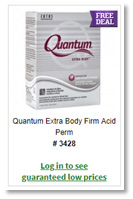 Calendar when Product will be available
Category Layouts – Featured Product for each section
Orders due for Pre-orders
Shopping Cart – Live and Pre-Orders
Two (2) shopping carts
Live items – buy today
Pre-Orders – reserve a quantity and auto purchase when the arrival day comes