enterpriStore – Ecommerce Parcel & LTL & TL Shipping
Parcel (UPS, Fedex, DHL)

LTL ( Less Than A Load) Shipping – ( Instant Quotes ) ABF, Con-way, Bax Global – DB Schenker, Fedex Freight, UPS Freight, Freightquote.com, Yellow, SMC3 )

Same Freight Quotes you get via Phone, Email & fax

Dual Quotes for Parcel LTL Includes Quotation, Tracking and BOL Generation.
Mutliple Ship From Locations for each Vendor & Product

Process Freight By Cube or Dimensions

Calculates Volume of Boxes of Smaller Items and Makes a New Box when filled up.

Shipping Exclusion Zones – Setup a group of Zip Code that you will not ship to.

Free Shipping Exclusion Zones – Setup a group of Zip Codes that are not eligible for Free Shipping

Separate Stock and Non-Stock Vendors
Shipping Parcel

LTL Shipping – Integrated To Give You The

Optimum Delivery Point

Free Shipping Threshold For Vendors, Customers,

Specific Products Vendor Thresholds For Small Order Charges

UPS / Parcel Thresholds for Shipment to be shipped via LTL ( less Than A Load ) Carrier

LTL Margin – Weight 125

LTL Margin – Cube 11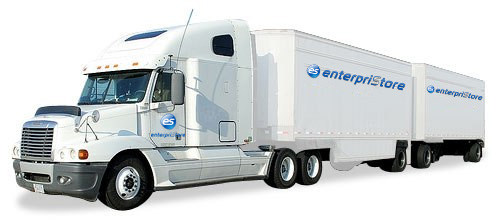 Intelligent Quotations – Parcel & LTL & TL Shipping Methods
Multiple Pallets LTL & Truckloads



Parcel & LTL Shipping – enterpriStore
Have Ecommerce? Can you do this.. Small order? Sure
Large orders ? Say someone wants to buy 100 or 1,000 of an item…
Can you do LTL (Less Than a load) Carrier loads, TL ( truckloads)
Does you program have access to all these addons instantly?
You have limitations??
Can you ship each product with multiple vendors with multiple shipping methods and multiple ship from locations???
We can do them all.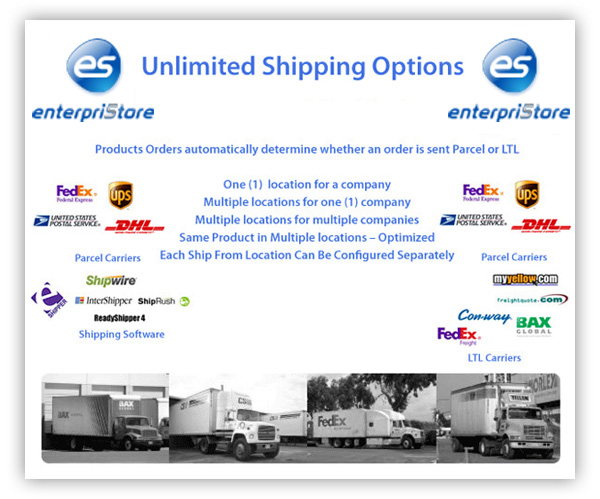 Integrated LTL Shipping Addons – ClassIT
Integrated LTL Shipping Software Addons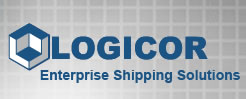 EnterpriStore provides every shipping option you could possibly need for your ecommerce business. You can use both parcel shipping services (such as UPS, Fedex, and DHL) and freight shipping services. EnterpriStore makes it easy to ship no matter what the quantity is. You can ship small loads, down to single boxes, using standard ecommerce services. You can also ship entire pallets or multiple pallets, whether you have a full truck load (TL) or less than a load (LTL). No matter how large your order is, whether it's a single item, 100 items, or 1,000 items, you'll have the options to ship them. Your available shipping methods include national parcel shipping (UPS, Fedex, USPS), international parcel shipping (DHL), LTL shipping, truckload shipping, inter modal rail shipping, and international LTL shipping, and ocean cargo shipping.
In addition, there are no limitations to your shipping vendors or locations. You can ship from one location to one location, from one location to multiple locations, from multiple locations to one location, or from multiple locations to multiple locations. No matter what your shipping needs are, you can get your products to wherever they need to be. EnterpriStore's program will also find the cheapest freight option for you to minimize your shipping costs. This comes in handy when a customer selects a product that is available at multiple locations. Our program will show which manufacturing facility offers the product with the lowest freight cost, saving both you and your customers money.
EnterpriStore also has a program to create fast and accurate freight quotes. These are the exact same quotes you can receive at a much slower rate over the phone, fax, or email. You can even receive dual quotes for parcel LTL shipping, with included tracking and BOL generation information.