Product Promotion Management
We need to present a customer with every possible choice of all the products we sell. So, when a customer finally chooses a product and goes to the product detail page.. we have a better idea of what they are looking for… So, we make sure the customer is happy by presenting other products that they might also be interested in… we cross sell our products.
Cross Sell Products

Up Sell Products

Events Manager

SaleMaker

Specials

Specials By Category

Coupons
We offer many ways to promote your products and make more sales… Specials by category allow you to apply dollar or percentage discounts to individual products or groups of products for a specified time.
Product Promotions -Specials by Category / Specials By Product
Special Can be created for an specific product . You can enter a percentage to deduct in the Specials Price field, for example: 20%
If you enter a new price, the decimal separator must be a '.' (decimal-point), example: 49.99, Leave the expiry date empty for no expiration
Listing of all Specials and Expiration Date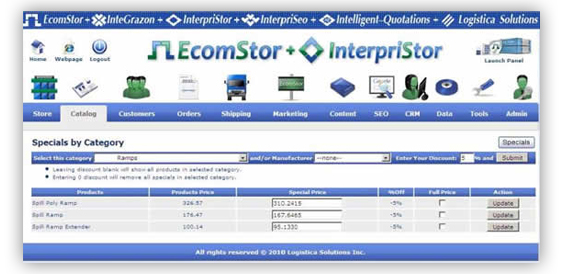 Product Promotions – Up-Sells
Choose What Products will be shown on the Vertical sides of the page of the product being viewed. Gives the customer other options of product they can purchase. Choose the product and then use a lookup to attach the product that you would like to Cross Sell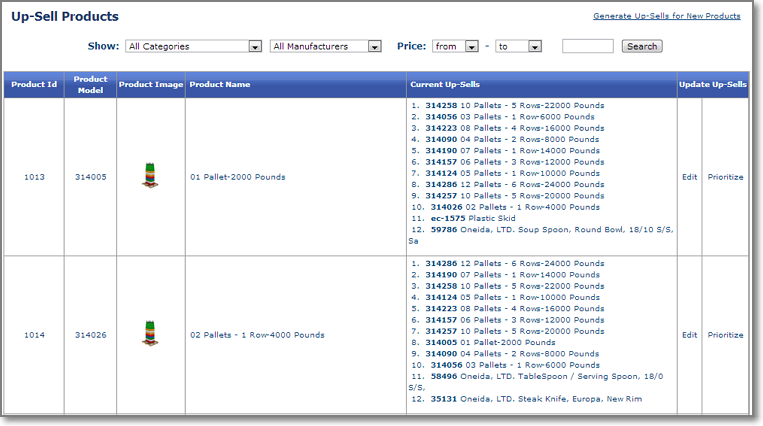 Coupons – SaleMakersAbility to create sale on any product for category of products. Deduct a dollar amount or a percentage of the price. Can apply to products in special prices categories – example – 10% discount on all products between $100 and $200 dollars. Specific Star and End Date of the sale
If a product is a Special: The you can choose to either / Ignore Specials Price / Ignore the Sale Condition / Apply Sales Deduction To Specials Price